"I HOPE IT'LL BE A LEGACY OF REMINDING PEOPLE OF WHAT THEIR HISTORY IS. AND OF RETAINING AND ENHANCING A CONTACT WITH NATURE AND PROVIDING OPPORTUNITIES FOR PEOPLE WITH DISABILITIES THEY WOULDN'T HAVE OTHERWISE."

— Alison Adams, Donor, Marylands Farm
From its outset, Marylands Farm Park was envisioned as a place for people of all abilities to discover and explore our rural farm heritage and awaken our minds and senses to the natural world around us. As a distinctive new addition to the New Haven Adams Township Parks & Recreation Department, the park will offer an experience that is unlike anywhere else. Planning and development for the 10-acre park will be undertaken in phases. Phase 1 planning began in early 2020 to identify those initial park features that would best suit the vision.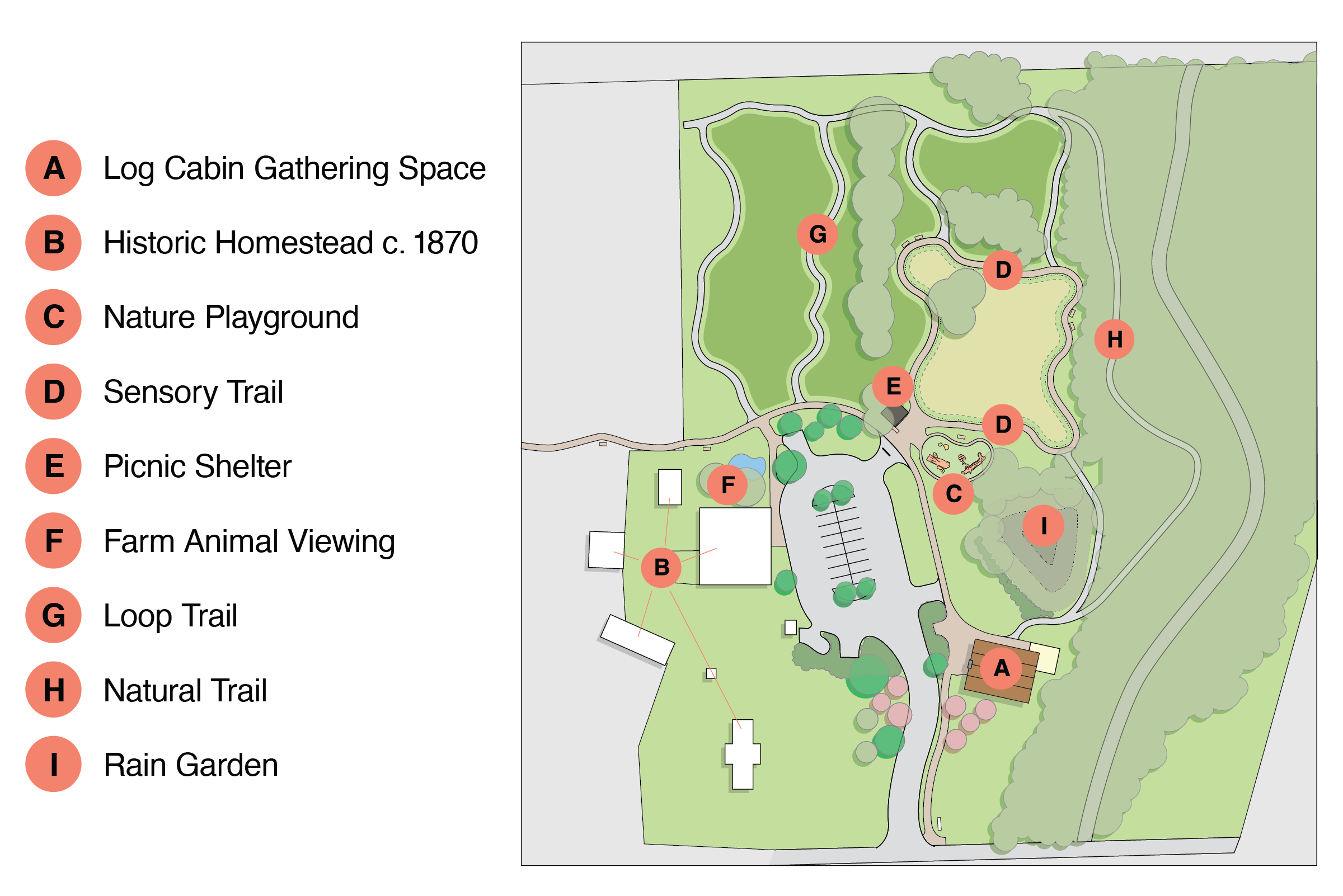 Plans for the six acres of Phase 1 at Marylands Farm Park are now complete. The Site Plan, pictured above, shows the features to be developed and their location within the park. These features will be easily accessible to all, allowing visitors to enjoy our rich, rural farm heritage in a natural setting — for an experience unlike any other in the greater geographic area. Details on some of the Phase 1 features are provided in the accompanying Key Features' links.