"I GO TO NATURE TO BE SOOTHED AND HEALED, AND TO HAVE MY SENSES PUT IN ORDER."

— John Burroughs, Author
The Sensory Trail at Marylands Farm Park will invite all of us to slow down and notice the many subtle beauties surrounding us in nature. Along the trail, everyone will discover special opportunities to engage their senses and create a personal relationship with nature, without the distractions of everyday life.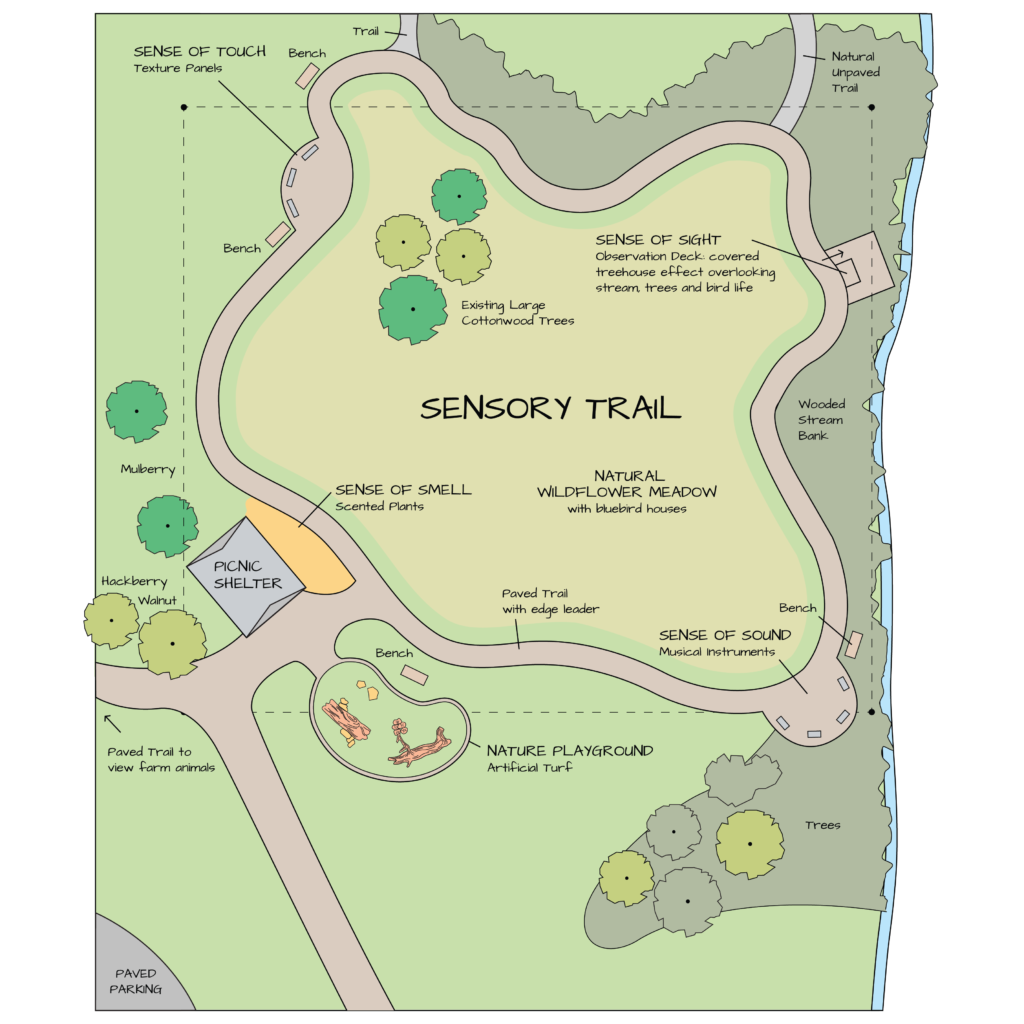 The Sensory Trail welcomes us to interact with and interpret our environment through a variety of sights, sounds, smells, and textures. With a rope-and-post guidance system, carefully chosen edge paving, and wide, comfortable design, the trail is accessible to all. Its paved path will meander around a central wildflower meadow with native flowering plants. A treehouse-like deck will perch over a nearby stream, allowing us to enjoy the woodland sights and melodious sounds of nature. Also on the trail will be special musical instruments to play, textured panels for us to feel ordinary objects from a new perspective, and pleasantly scented plants to breathe in.