"NOW KNOW YE, THAT THE UNITED STATES OF AMERICA…HAVE GIVEN AND GRANTED…UNTO THE SAID JESSE ADAMS AND TO HIS HEIRS THE SAID TRACT ABOVE DESCRIBED."

— President John Quincy Adams
Nearly 200 years ago, Jesse Adams would return to his log cabin home after a long day's work. His cabin was situated on land just west of our park. That land, along with the land that is Marylands Farm Park, was granted to Jesse in 1825 from President John Quincy Adams and became the first farm in what is now New Haven.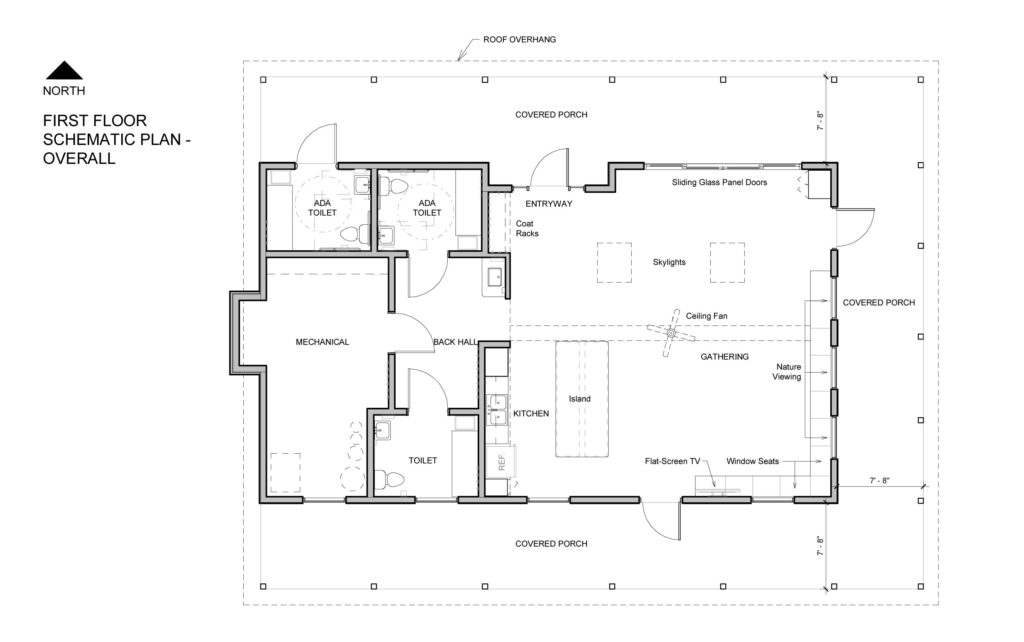 Our Log Cabin Gathering Space celebrates our being part of a distinguished past and is designed as the perfect location for classes, gatherings, and events. As you enter the park, the charming cabin will welcome you and evoke the echo of the earliest days of the farm. Upon entering the building, you'll experience old wood timbers, beautiful floors, nature-themed art, and picture-window views of the surrounding natural environment. The bright and thoughtfully planned space will also include a modern teaching kitchen, accessible doors, and family restrooms that will accommodate all who visit.