"THERE'S NOTHING WRONG IN HAVING A TREE AS A FRIEND."

— Bob Ross, Landscape Artist
Within the natural setting of our park, the Nature Playground will be a compact yet imaginative space with custom-made objects that have the look and feel of natural items a young child might have enjoyed in the 1800s. Children will climb, jump, and move among the remains of trees and rocks within a space designed with modern safety features like cushioned artificial turf. Playground features will include a hollow log with rock "stairs" as well as a fallen tree trunk to walk along or under.Parents and others can relax and observe the fun activities from the resting bench.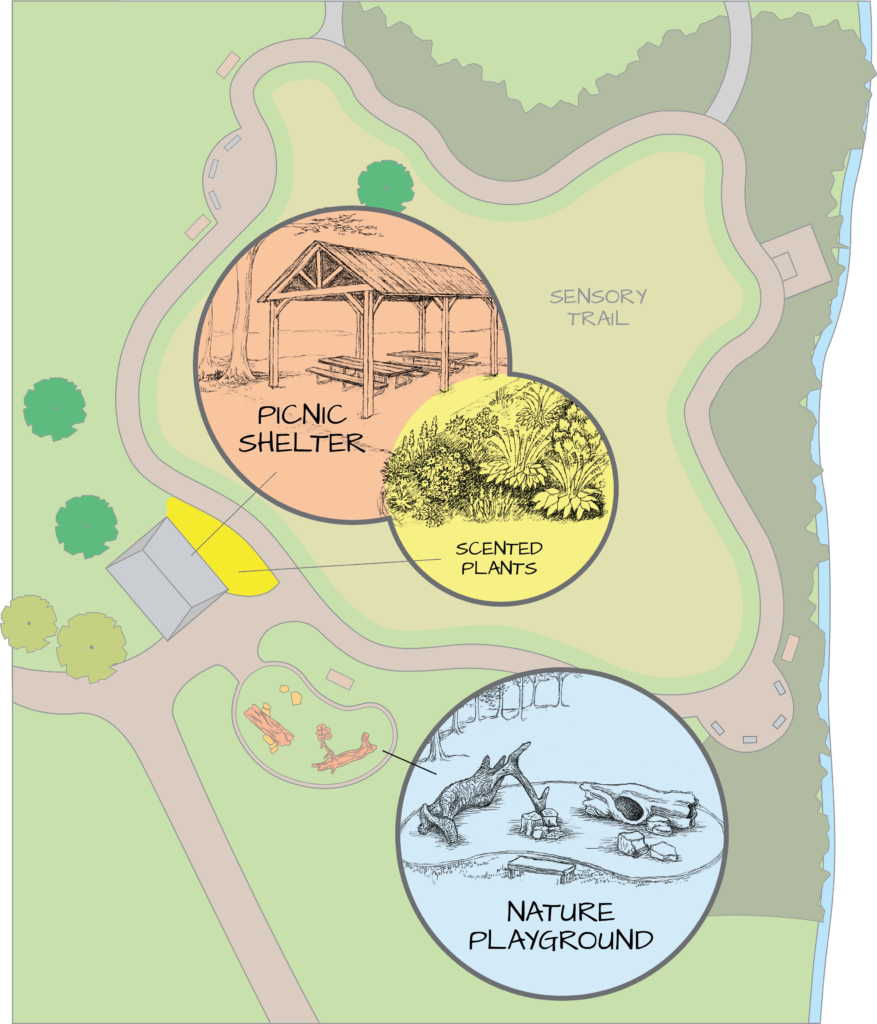 "THERE ARE FEW THINGS AS PLEASANT AS A PICNIC LUNCH."

— Somerset Maugham, Author
The Picnic Shelter at Marylands Farm Park beckons us back to an earlier time, when a picnic filled the yearning that folks had to return to the peaceful countryside after they left life on the farm. Our shelter will invite us to enjoy an old-fashioned picnic or to simply relax in a quiet and quaint place. The shelter will be accessible to all, with an expansive paved foundation and picnic tables situated for easy access and comfortable seating. It is also conveniently located to parking, restrooms, and other park features.