"IT IS QUITE POSSIBLE THAT AN ANIMAL HAS SPOKEN TO ME AND THAT I DIDN'T CATCH THE REMARK BECAUSE I WASN'T PAYING ATTENTION."

— E.B. White, Author of Charlotte's Web
Animals invite us into nature, and farm animals invite us into history. Having farm animals at Marylands Farm Park honors the history of family farming in this area, when raising animals was a necessity of life to help provide food and clothing. Our park animals are also here for children to just simply enjoy—helping to create a special world filled with fun and laughter.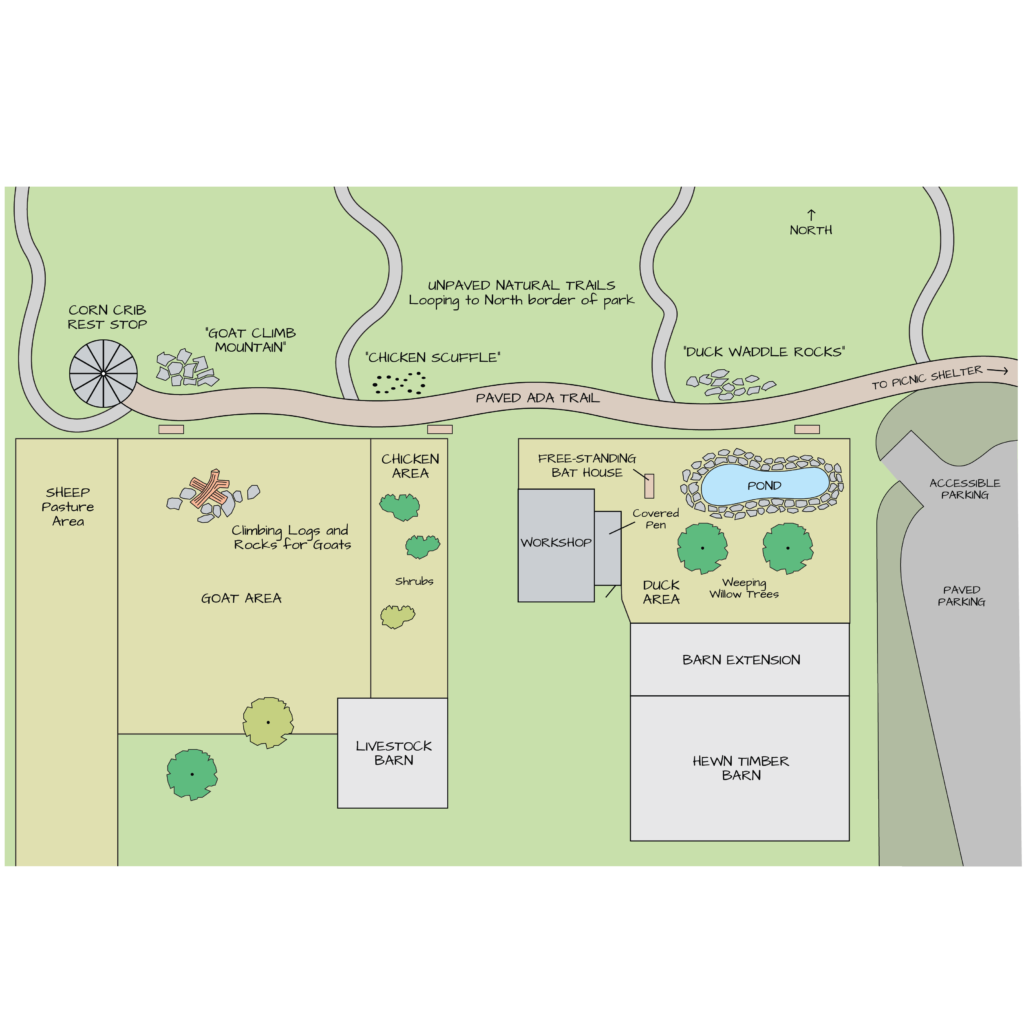 Some of our most beloved books, songs, and movies are about animals, especially animals on a farm. The Animal Viewing Trail will provide a relaxing space to see and enjoy our park animals in real life. It will feature a wide, paved trail dotted with benches that invite us to pause, watch, and connect with our furry and feathered friends. Colorful chickens will scratch and peck and lay eggs, waddling ducks will playfully bob in the water, mischievous goats will climb and play, and gentle sheep will graze peacefully. If we are very quiet, they might come up to the fence to be petted. As we come upon the animals along the trail, they will bring to life the beloved stories and history of the farm life they evoke.